Are you observant and curious about the world around you? Do you enjoy researching, performing experiments, and understanding how things work? If you have a passion for biology and chemistry, consider focusing your academic career on integrating the two.
The Bachelor of Science in Biology-Chemistry combines the study of matter (chemistry) with the study of life (biology). This joint major between PLNU's Biology Department and Chemistry Department is designed for you to study and understand life at the molecular level. Through courses in cell biology, organic chemistry, immunology, and more, as well as hands-on research labs, you will work to uncover how chemical structures, reactions, and interactions affect living things. You will gain the foundation and skills to engage in scientific investigation and become prepared for work or research in industries like pharmacology, biotechnology, biochemistry, physiology, molecular biology, and many others. A Bachelor of Science in Biology-Chemistry is also an ideal path if you are interested in pursuing a career in healthcare.
PLNU has a robust pre-health program to train and equip you for professions in medicine, dentistry, optometry, pharmacy, public health, and veterinary medicine. Since 2004, over 90 percent of PLNU students who have applied for health professions schools have been admitted. Similarly, the acceptance rate for biology and chemistry students applying to graduate school programs (M.A., M.S., and Ph.D.) is over 90 percent. By offering rigorous courses alongside individualized support and guidance in the form of research and internships, academic advising and mentorship, laboratory courses, and more, you can be confident and prepared moving onto graduate and health profession schools.

Each summer, PLNU Biology Department and Chemistry Department students have the opportunity to participate as partners with their professors in nationally funded and reported research projects. Acceptance into the undergraduate research program is instrumental in preparing you for the research aspects of graduate and medical studies, and also increases the likelihood of acceptance into such programs. You will take on an active role in projects, using sophisticated instrumentation and computational resources to gain practical skills and experience as you share in the failures and triumphs of original research.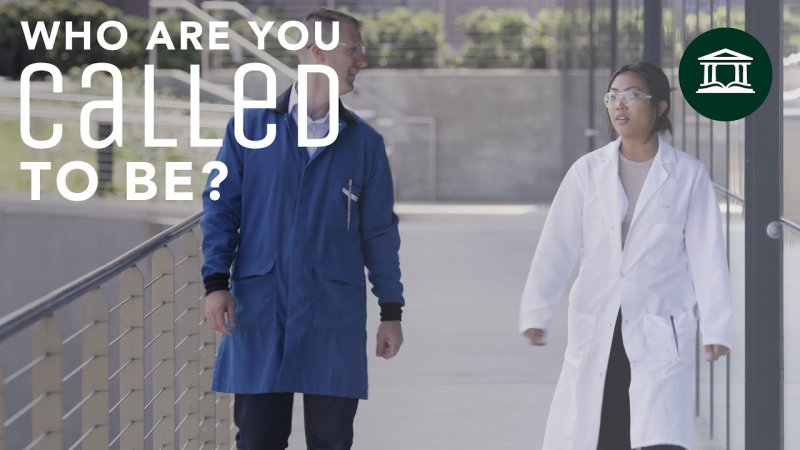 If you are interested in other academic disciplines, like computational science and business, consider adding a minor area of study to complement your degree. These minors offer the chance to specialize and gain in-depth, expert knowledge that will set you apart as you move onto a career or graduate program.