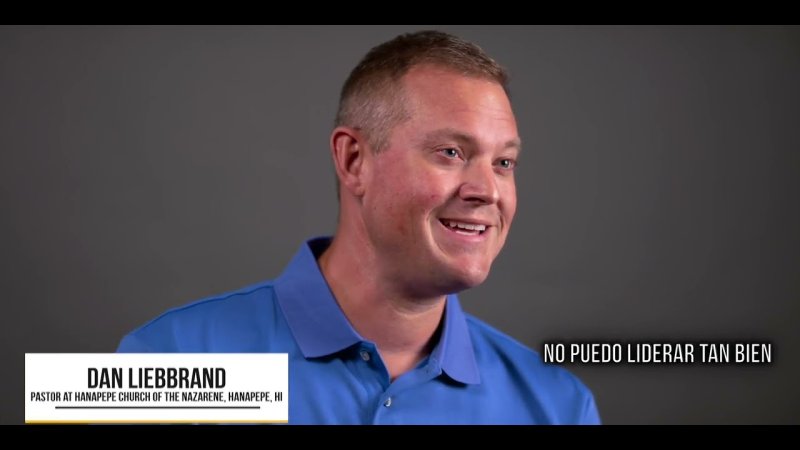 Struggling with a difficult leadership situation?
Trying to figure out how to move forward in light of current social issues?
Feeling isolated?
Maybe Coaching is the best next step for you.
Learn more below or click HERE to schedule a 15 minute meeting with Derek Taylor.
Frequently Asked Questions
What does it look like to participate in this coaching initiative?
Participants in this program will:
Meet with a personal developmental coach monthly for 8 months, 60 minutes per session
Meet with 5-8 other pastors and a group coach every other week for 8 months, 90 minutes per session
Attend the Development Retreat at PLNU
What is developmental coaching?
Our coaches (a team of 20 trained professional coaches at the moment) take a "developmental" approach (as opposed to an "expert" one) and that approach is best summarized by this definition of coaching:
"Coaching is the art of facilitating another person's learning, development, well-being, and performance. Coaching raises self-awareness and identifies choices. Through coaching, people are able to find their own solutions, develop their own skills, and change their own attitudes and behaviors. The whole aim of coaching is to close the gap between people's potential and their current state."
Given this definition, the following "Six Principles of Coaching" drive our approach:
The pastor has the resources to solve his or her problems.
The coach's role is to develop the pastor's resourcefulness through skillful questioning, challenge, and support.
Coaching addresses the whole person – past, present, and future.
The pastor sets the agenda.
The coach and pastor are equals.
Coaching is about change and action. 
Rogers, Jenny. Coaching Skills: The Definitive Guide to Being A Coach
Why are we offering this kind of support?
The empirical evidence about the benefits of coaching is convincing.  Professional coaching reduces stress, encourages resilience, enhances goal attainment, reduces depression, and helps individuals deal with organizational change.
Research has also shown that the pastor position can be a lonely one and pastors who thrive usually do so with the aid of other pastors– that is, with the support of their peers.  In short – pastors need each other and have a lot to offer one another.
What is group coaching?
Group Coaching is an opportunity for your personal well-being and professional development to benefit from gathering with other pastors committed to learning about their own leadership. Equally as important, the personal well-being and professional development of other pastors will be strengthened by your presence.
What happens during group coaching sessions?
Learning to listen and dialogue. 
A safe (confidential) place to experiment and be curious. Talking through possible applications.
Tools, theory, and framework resourcing for you to apply at your own discretion. 
Comradery, spiritual support, and accountability if you want it.
Expanding self-awareness and personal goal setting.
Leadership focused.
You are the expert/professional and you know what's best.
GROUP LEADERSHIP COACHING IS NOT:
A "you should do this" session.
Performance comparison with other pastors or churches; status management.
More homework/tasks to add to your already busy list. 
Getting told how to fix your problems.
Aimless conversation.
Conversation dominated by one or two voices.
"Apply this one answer to your context" training.
"Sage on the stage" answer giving.
These power games are exhausting and no one wants to sit through them.
Depending on the specific needs of registered participants, topics covered may include but are not limited to the following:
Leading Teams
Managing Boards
Leading Organizational Change
Designing and Evaluating Programs
Mentoring and Coaching Leaders
Developing Strategy
Facilitating Group Decision Making
Emotional Intelligence
Cultural Intelligence
Managing Conflict
Strategic Planning
Volunteer Management and Retention
Adaptive Leadership
Systems Thinking
Casting Vision
Authenticity and Congruence
Group Relations
Finance Management
Health and Wellness
What is required of me, should I choose to enroll in this unique opportunity?
Commitment. Coaching only works if the one being coached has a learning spirit, is open to trying different approaches, and desires change and growth. Your coach will work with you to identify personal and professional goals that work for you. In turn, your coach will expect that you follow through on commitments you might make together.
Input. Our hope is to keep refining it to ensure it continues to offer the best support possible through this means.
Authenticity. The whole program is designed to create safe places for pastors to be real about the struggles they face and the challenges they encounter, and the opinions they have. Showing up in authentic ways will take intention and courage.
How did this program get started?
Here's the context: In 2020, the PLNU Center for Pastoral Leadership received a grant for $1,000,000 from the Lilly Foundation to be used specifically to support the following groups of pastors (leads and associates).
Pastors who pastor small churches
Pastors who plant churches
Pastors who pastor congregations serving communities of color
We were awarded the $1,000,000 to support the leadership development of these pastors in the following specific ways. If selected, you will be invited to participate in the following between March and November.
9 months of monthly one-on-one professional coaching (60 min. for each session).
9 months (twice each month) of professional group coaching along with 7 other Nazarene pastors from the PLNU region (90 min. for each session).
1 three-day training event (at PLNU depending on COVID restrictions) focused on the ministry challenges relevant to the cohort groups as identified by the coaches. These will be conducted by content experts in the areas identified.