In response to the growing demand for health care professionals both regionally and nationally, the College of Health Sciences at Point Loma Nazarene University is working to offer a new graduate-level master's in occupational therapy program.
Through the Accreditation Council for Occupational Therapy Education (ACOTE), PLNU has applied for a Master of Science in Occupational Therapy (MSOT), which — if granted candidacy status — will launch its first graduate cohort in August 2023 (pending WASC and ACOTE approval).
The Occupational Therapy Profession
Occupational therapists (OTs) enable people of all ages to live life to its fullest by helping them promote health and prevent — or live better with — injury, illness, or disability. According to the American Occupational Therapy Association (AOTA, 2018), "As an inclusive profession, occupational therapy maximizes health, well-being, and quality of life for all people, populations, and communities through effective solutions that facilitate participation in everyday living." 
As health care professionals, OTs specialize in restoring clients' abilities to engage in instrumental activities of daily living, i.e., work, play, education, leisure, rest, social participation, and financial and home management skills. OTs work in various settings including pediatrics, geriatrics, orthopedics, neurology, physical rehabilitation, mental health, and in school systems. 
PLNU Program Highlights
Students in the occupational therapy program at PLNU can expect a hands-on, evidence-based master's curriculum that prepares you to improve the health and wellness of others. Students will connect with fellow healthcare professionals and clients, as well as serve within a variety of academic, clinical, and community settings.
OT students can also expect: 
A dynamic, interdisciplinary learning environment made up of fellow healthcare graduate students (i.e. physician assistant, athletic training/sports medicine, integrative wellness, kinesiology, dietetics students), emphasizing integrated and holistic care.
Mentorship from renowned faculty with extensive clinical, research, and industry experience who are passionate about engaging students in evidence-based practice.
Training in technologically advanced simulation and skills labs to help prepare you to serve with the highest quality of care.
Emphasis on individuals' and populations' various occupational needs.
Focus on community-based and emerging practice areas for underserved populations.
Robust fieldwork experience as you prepare to serve the community as an expression of your faith and calling.
Demographics
According to the U.S. Bureau of Labor Statistics (BLS), the breakdown of occupational therapy practice is as follows:
Hospitals (26%)
Outpatient adult and pediatric clinics (26%)
Elementary and secondary schools (12%)
Home healthcare facilities (9%)
Nursing care facilities (8%)
Classes will meet in PLNU's new state-of-the-art College of Health Sciences campus at the Balboa Regional Center in the Kearny Mesa neighborhood of San Diego, California.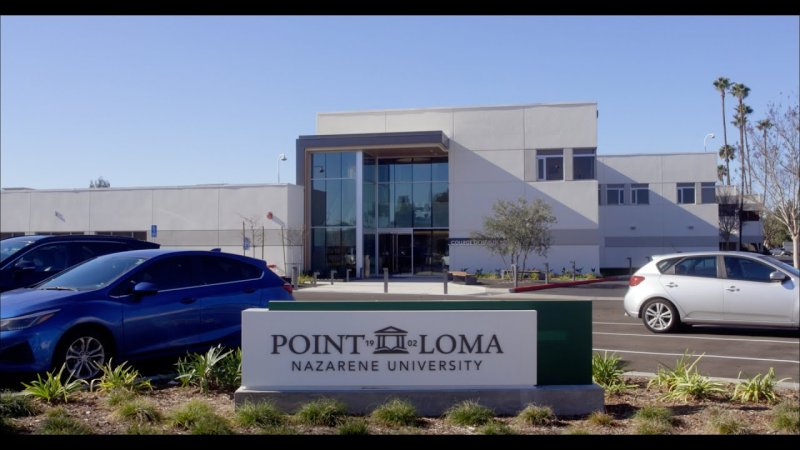 For more information about PLNU's master's in occupational therapy program, contact OT@pointloma.edu. You can also contact the occupational therapy program director, Beth Sullivan, OTR/L, OTD, at bsulliva@pointloma.edu.