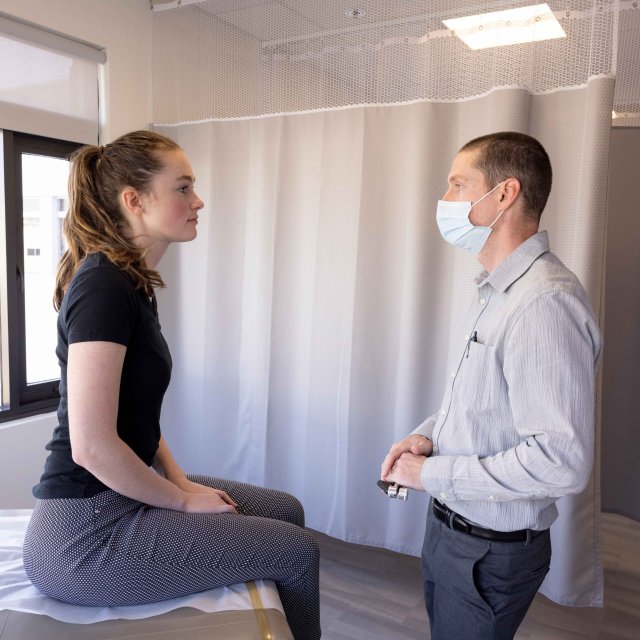 Are you interested in becoming a Physician Assistant in the future? To become a Physician Assistant you will need to graduate with your bachelors degree first then apply to a graduate program in Physician Assistant studies.
Physician Assistant programs are among the most competitive graduate programs in the nation. That is why it is vitally important to choose a university with a robust Pre-Physician Assistant program like PLNU. You can complete any major during your time at PLNU but we recommend either applied health science, biology, chemistry or biology-chemistry as your major. 
In conjunction with PLNU Physician Assistant faculty, PLNU's Pre-Physician Assistant program is advised by Dr. Brandon Sawyer who guides and encourages students wishing to pursue admissions to Physician Assistant school. Furthermore, PLNU offers a robust clinical internship experience for students majoring in applied health science. The clinical internship is led by Professor Rachel La Costa who is a practicing Physician Assistant in San Diego. Professor La Costa also serves as the faculty advisor for the Physician Assistant arm of the Point Loma Pre-Health Student Association (PLPHSA). We highly recommend that all Pre-PA students get connected with our PLPHSA. Follow us on Facebook and Instagram and reach out to Professor La Costa for more information. 
PLNU also offers a masters degree in Physician Assistant studies which will prepare you to become a licensed Physician Assistant. Learn more about the program here. PLNU alumni are granted a slight advantage on their application scoring over non-PLNU applicants. There is also an opportunity for PLNU freshman to apply to and enter the Physician Assistant Scholar program.  This program guarantees admission into PLNU's Physician Assistant program if all criteria are met and maintained through the 4 years at PLNU. You can learn more about the PA Scholars Program here. 
PLNU alumni have attended Physician Assistant programs all over the nation including: 
Point Loma Nazarene University
Loma Linda University of Health Sciences
Chapman University
George Washington School of Medicine and Health Sciences
California Baptist University
Western University of Health Sciences
University of California Davis
Northwestern University
Philadelphia College of Osteopathic Medicine
Northeastern University
Massachusetts College of Pharmacy and Health Science
Mary Baldwin University
Southern California University of Health Sciences
Drexel University
Trevecca Nazarene University