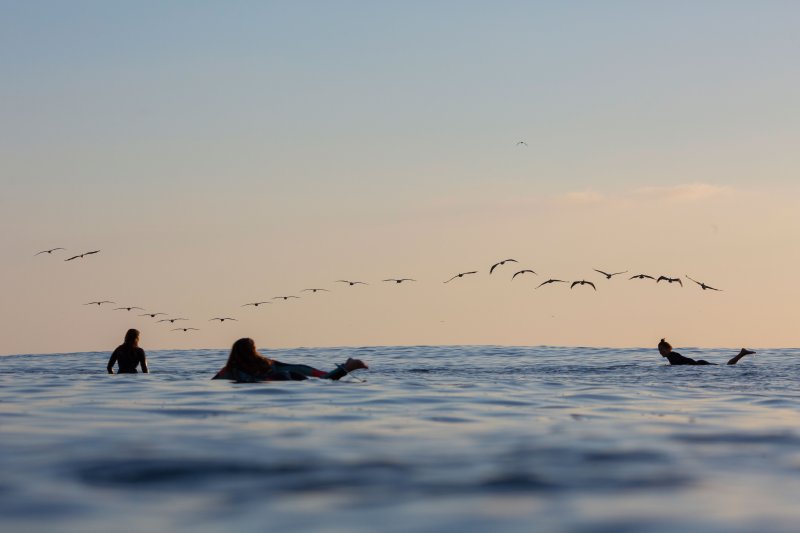 Have you ever realized you miss a place before you've even left? Psychologists recently coined a term for this bittersweet feeling: anticipatory nostalgia. PLNU students probably experience this more than most, thanks to living in incredible San Diego and attending one of the "Top 20 Most Beautiful College Campuses in the U.S." 
Whether you're a senior, steeped in the anticipatory nostalgia and counting down your days to graduation, or a freshman looking to make the most of your college experience in San Diego, following this ultimate San Diego bucket list will ensure you've experienced some of the best the city has to offer.
1. Take the historic Flagship Ferry to Coronado
There aren't many cruises out there for just $14, round-trip. The Coronado Flagship Ferry provides the opportunity to witness the resplendent San Diego harbor from the water, following a route that's been in operation for over 100 years (before the Coronado Bridge was finished in 1969, this was the way to get to Coronado island). The 15-minute journey departs from either Broadway Pier or the San Diego Convention Center and ends across the bay at the Coronado Ferry Landing. Bikes are welcome for free on board, which opens up the possibility of exploring Coronado via the Bayshore Bikeway.
Viewing San Diego from the water provides a whole new perspective on this city (affectionately nicknamed "Tool Town" based on how many of its buildings resemble tool box items)!
2. Visit the sea lions at La Jolla Cove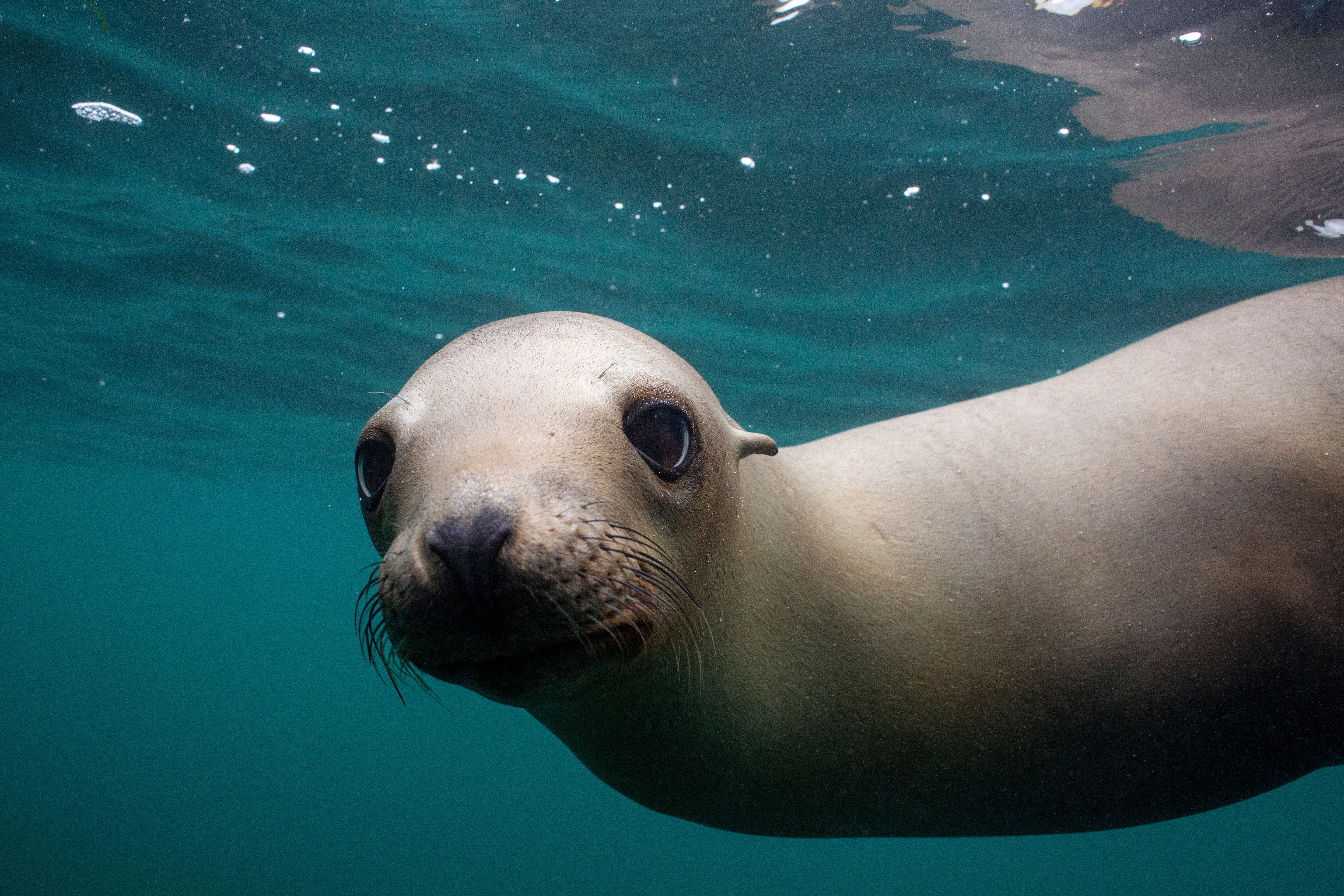 While experiencing the smell of a colony of sea lions isn't on the bucket list, per se, you can't attend a school with a sea lion mascot for four years without seeing one in real life. La Jolla Cove offers up-close observation opportunities at various lookout points, and their quirky, adorable antics make for a fun viewing. Seals and sea lions can be seen all year round from La Jolla, but the best time is between January and March, during pupping season.
If you want to get even more up close and personal to San Diego's diverse ocean life, consider a kayak tour of La Jolla's Seven Sea Caves or snorkeling the La Jolla Underwater Park, which spans 6,000 acres of ocean bottom and tidelands and is famous for hosting four distinct ecological habitats in close proximity.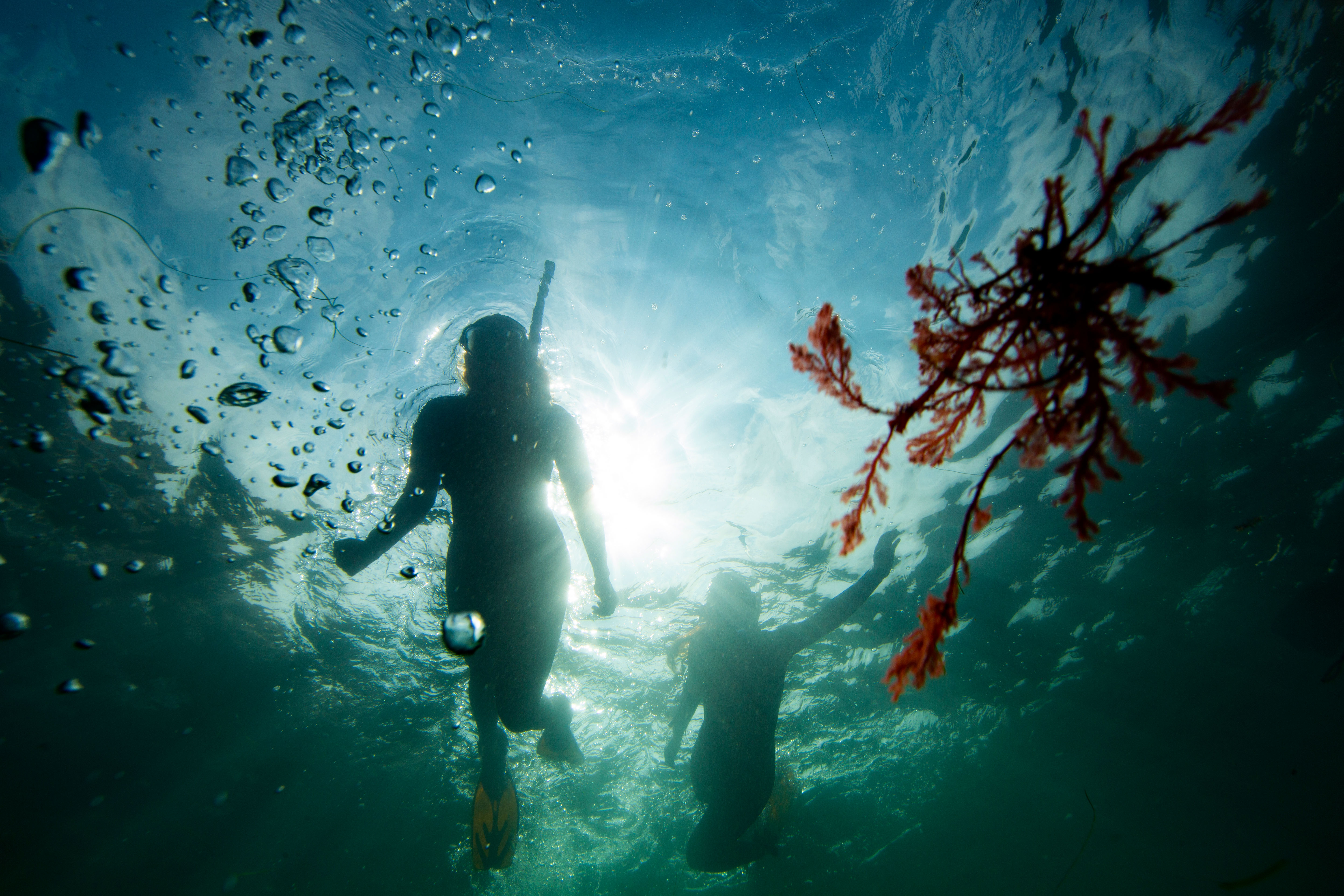 In winter you'll also have a greater chance of witnessing gray whales on their migration journey from Alaska to Baja California, while in summer the area is home to one of the biggest leopard shark gatherings in the world (in case you were worried, Leopard sharks are reportedly harmless to humans).
3. Watch the paragliders (and the sunset) at the Torrey Pines Gliderport
It's well-known that PLNU has no shortage of incredible sights. Drive 25 minutes north, however, and the Torrey Pines Glider Port offers a unique spectacle — nowhere else in San Diego can you watch the sunset atop a cliff overlooking the ocean while colorful paragliders dot the sky above. 
Though you aren't allowed to sit on the picturesque grassy runway while glider pilots are actively using it, the area becomes open to the public as soon as the sun sets or the wind becomes unfavorable for gliding. In the meantime, picnic tables atop the grassy knoll offer a spectacular viewing location.
From Glider Port, you can take an immensely steep hike down to Blacks Beach. Inaccessible by car and relatively secluded, Blacks Beach offers incredible surfing, thanks to the underwater Scripps Canyon, and more personal space than most San Diego beaches — but, just so you're prepared, the northern portion starting from Glider Port is one of the most famous nude beaches in the U.S. 
4. Get the 360-degree view of San Diego County from Cowles Mountain
Just 23 minutes inland from PLNU, Cowles Mountain is one of the most popular hikes in the region. Named after George A. Cowles, a rancher in San Diego County during the late 1800s, its 1,593-foot summit is the highest point of the city of San Diego. This 2.7-mile total, dog-friendly (except in the heat of summer) hike is rated as "moderate." 
Parts of the steep ascent might take your breath away, but so will the view: the peak of Cowles offers a 360-degree view of the surrounding city, ocean, and mountains, which makes it a particularly incredible hike at sunrise and sunset.
To help you in your quest of becoming a true San Diego local, here's a little known fact: Cowles was actually pronounced "Coles," although that usage has fallen out of popularity in recent years.  
Already hiked Cowles? Check out our guide of The 10 Best Hikes in San Diego County to see if you've missed any fan-favorites. 
5. Surf — at least once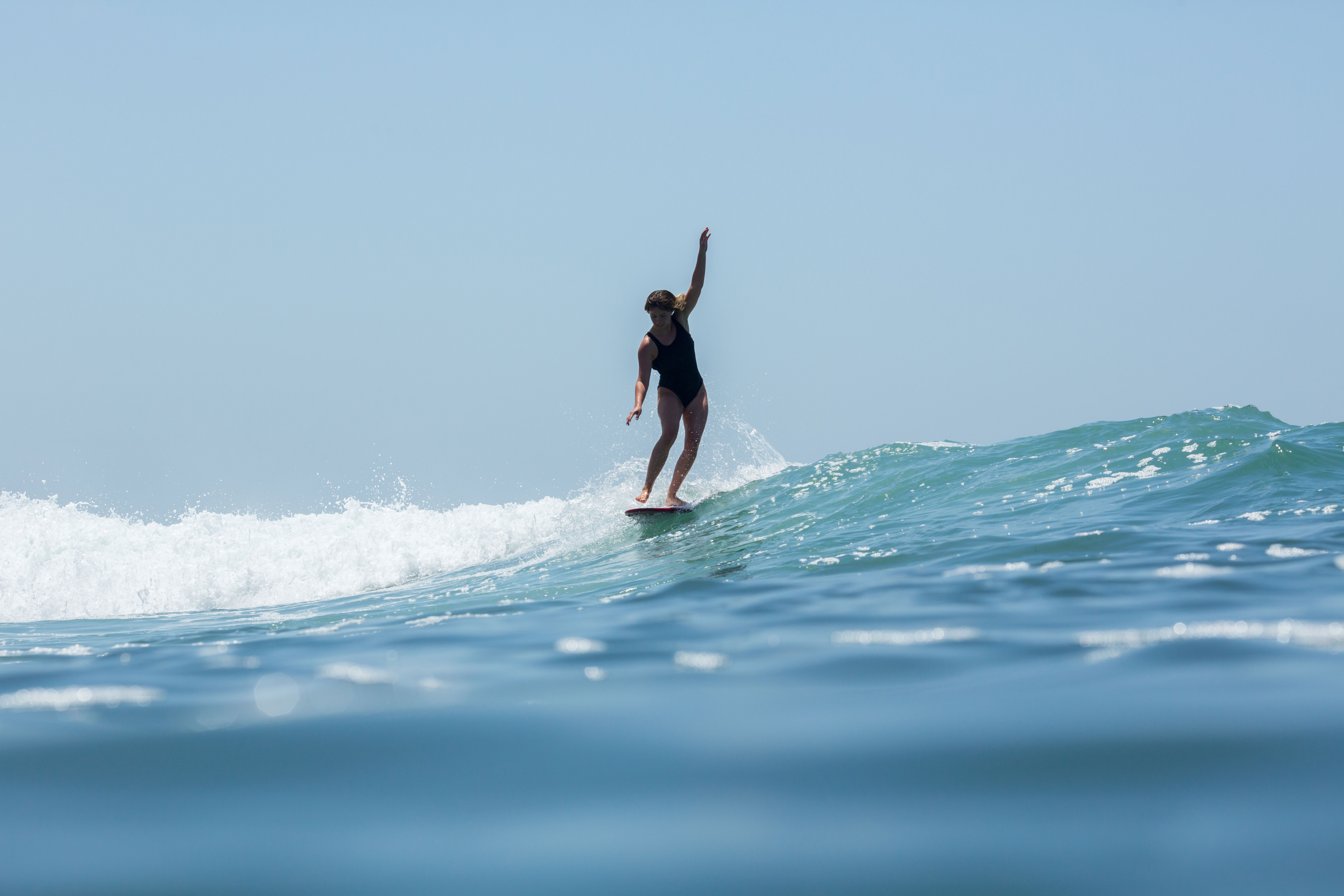 Many students choose PLNU thanks to its proximity to incredible surfing beaches. But for those who are yet to give wave-riding a shot, consider this your official sign. Gather some surfer friends, borrow a wetsuit, and head out to a beginner beach, such as Tourmaline and La Jolla, among many other options. 
Borrowing a foam board and heading out on a one-to-two-foot day is the most cost-effective way to start: you can check sites like Magic Seaweed to get hourly surf conditions at any beach in the area. If you find yourself in need of a board or lessons, there are many rental options as low as $10 per hour.  
Even for beginners, there's little that beats being out past the break, bobbing on your board, and watching the sunset over the ocean as dolphins crest the waves nearby.
6. Explore San Diego's Waterfront Embarcadero
Derived from the Spanish verb embarcar, embarcadero translates as "the place to embark." This makes it an apt name for the downtown San Diego harbor, which boasts a plethora of historic ships and maritime museums, as well as a front-seat view to harbor wildlife and a working fishing industry. The paved waterfront path, which stretches all the way from the Convention Center to the airport, makes for an incredible sunset stroll and connects visitors to many other fun waterfront activities. 
Of particular interest is the USS Midway, the U.S.'s longest-serving aircraft carrier now converted to a floating museum. Voted by Trip Advisor as the 2022 #1 Thing to Do in San Diego, the USS Midway offers an awe-inspiring and immersive lesson in San Diego's rich naval history. 
7. Become a tourist in your own city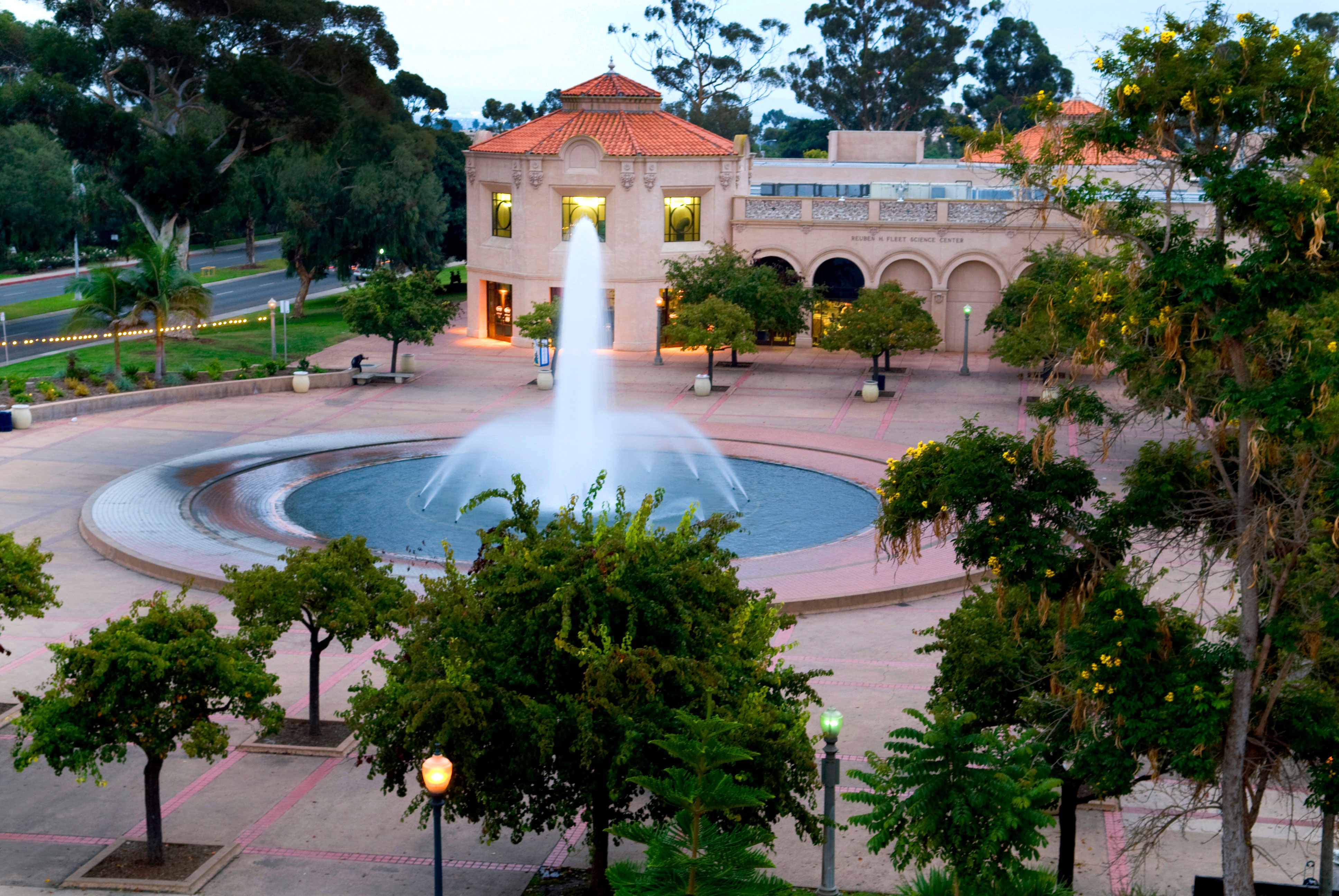 Visit the San Diego Zoo, walk around the infamous Balboa Park, or don a Padres hat and get caught up in the baseball hype at Petco Park. These locations which draw hordes of tourists are popular for good reason; yet as students, it's easy to excuse never going because of the price or the distance from campus. If you can find a way to experience the San Diego "greats," however, it's worth it: after all, these are the activities people will ask you about every time they hear you went to college in San Diego.
While all of these options include a price tag that'd make your average ramen-consuming college student balk, there are deals available. For instance, every Tuesday different museums and gardens within Balboa Park offer "Resident Free Days," and even just taking a free walk or trolley ride around this Spanish-style historical park is worth it. 
See our list of the top 10 San Diego Landmarks for more information on how to experience some San Diego all-time favorites. 
8. Visit San Diego's farmers markets
There's no better way to feel like a local than to buy local and meet the people who grow your food! Luckily, San Diego makes this easy thanks to its vibrant farmers markets dotted all over the county. The largest of these markets is undoubtedly the Little Italy Mercato, which spans six blocks downtown and is open every Saturday from 8 a.m. to 2 p.m. and every Wednesday from 9:30 a.m. to 1:30 p.m. 
Offering everything from fresh produce and flowers to ready-to-eat meals and artisan gifts, the Little Italy Mercato is an incredible way to support California farmers or simply soak in the life and soul of a bustling market. The market slogan sums up its philosophy well: Mangia Bene. Eat well. Be well. 
9. Figure out, once and for all, who makes the best fish tacos in town
Local San Diegans don't fully realize how good they have it in the fish taco department. Not all states are so similarly blessed with an abundant supply of fresh fish and incredible takes on the classic dish. So, go forth and try them all! It can be easy to fall into a rut of comfort when you find a place you like, but all local places have their own flavor, style, and spin. Fan favorites include Oscars and the Taco Stand, to name a couple. 
Tacos or fish not your thing? Use these guides to discover your favorite Burrito or coffee shop instead. San Diego has a plentiful supply of both!
10. Walk along Coronado Central Beach to the Hotel Del Coronado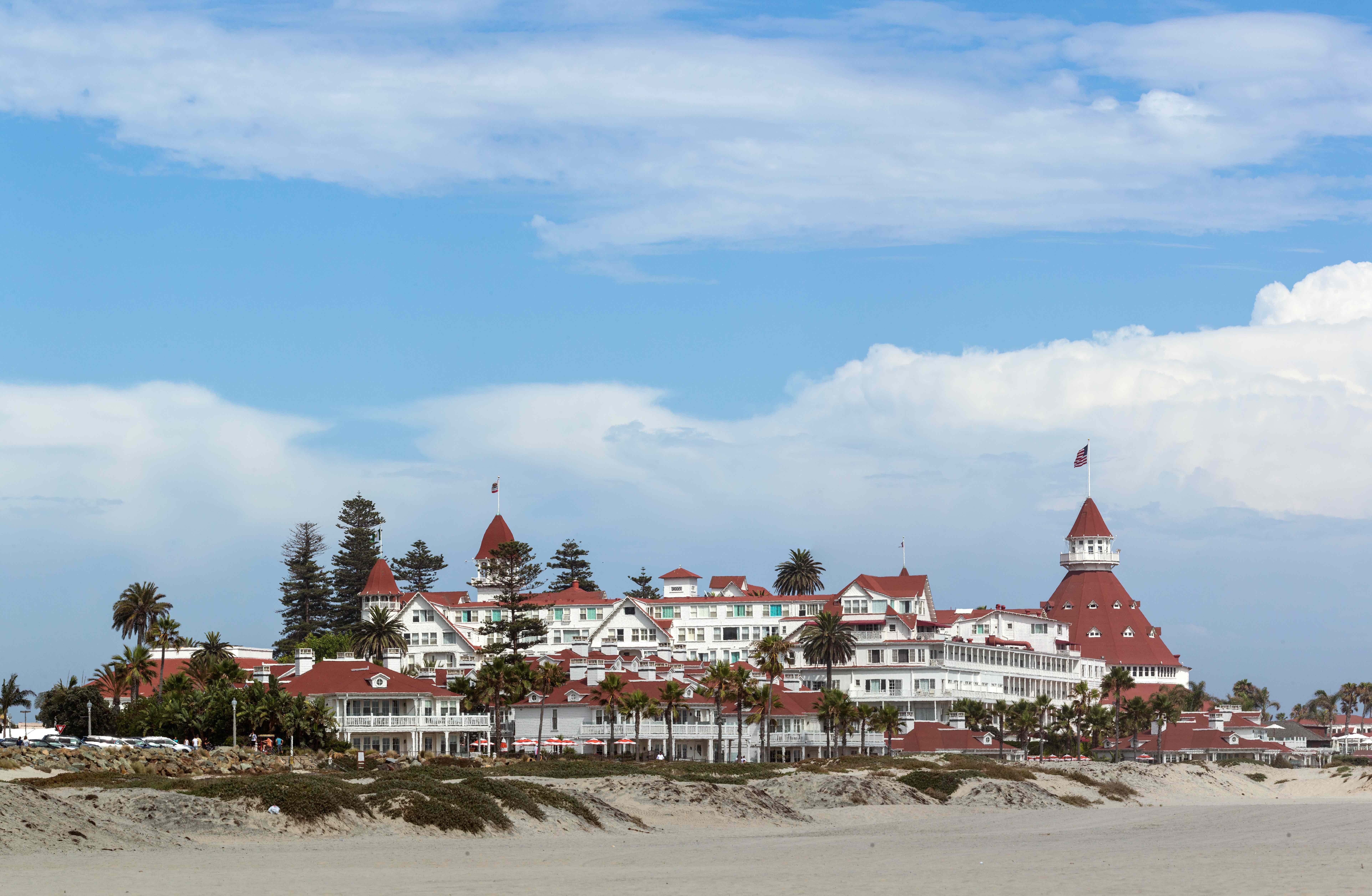 Built in 1888, the impressive Hotel Del Coronado is one of the oldest and largest Victorian wooden structures left in the U.S. and is an instantly recognizable feature of the San Diego skyline. Its rich history includes visits from 12 U.S. presidents, Marilyn Monroe (as she filmed Some Like It Hot), and Thomas Edison, who personally visited the Del to oversee the installment of electricity. It's also the inspiration for the Eagles' classic hit Hotel California. You don't have to be a guest to go inside, witness the grandeur and the ghosts (or so they say), and visit its gift shop, which doubles as a mini-museum. 
Coronado Beach itself has much to boast, from clean and expansive white sands to the fireworks shows on Memorial Day and Fourth of July, and in 2022 was ranked as the 15th Best Beach in the U.S. This beach might look familiar for a different reason, though — the cliffs in the background are the same ones visible in the 2022 Top Gun: Maverick film during the iconic football scene. 
Bonus Bucket List item: For fans of Top Gun, the original or the sequel, consider a self-led tour of Top Gun filming locations dotted all around San Diego.