Clubs
What you do outside the classroom is just as important as what you do inside — it's an integral part of a rich, well-rounded PLNU experience. That's why we offer a variety of campus opportunities for you to get involved in. Hone your leadership skills. Foster relationships with fellow students. Cultivate your passions and interests. Or simply discover new ways to have some fun.
Maybe you're interested in spearheading campus activities and instilling a sense of community at PLNU. The Associated Student Body (ASB) might be just for you. Are you looking to dig deeper and get hands-on experience in your area of study? Check out our professional societies. Or perhaps you strive to be a spark for change in the public? One of our social activism clubs would be a good place to start. Whether you're interested in promoting sustainability, sharing your cultural background with others, or discussing cinematography with like-minded film buffs, there are all kinds of opportunities to get involved at PLNU.
See all clubs and learn more how you can become involved with the wide range of events and activities at PLNU  by visiting ASB's student-managed website.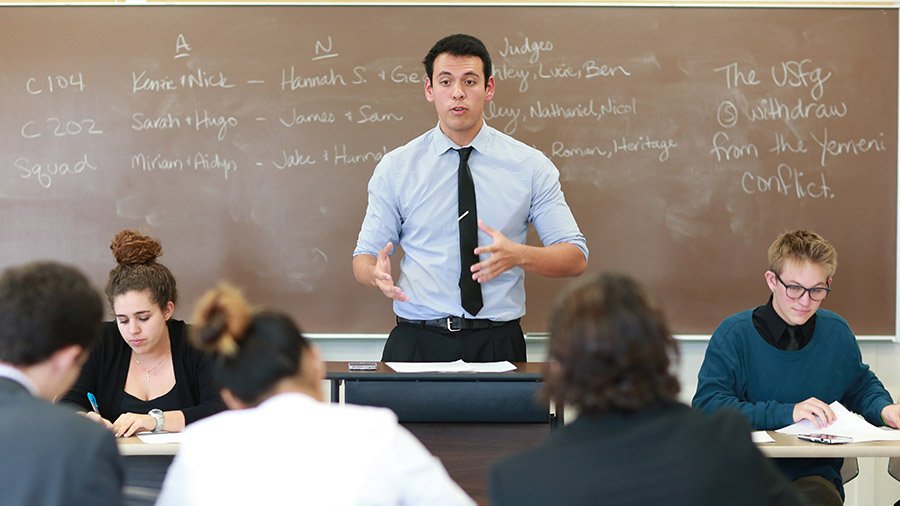 Speech and Debate Team
If you haven't yet heard, PLNU has the best speech and debate team in the nation — and that's not hyperbole or pride speaking. Over the past 20 years, our debaters have cumulatively outscored their competitors by at least a third more points than the second place team.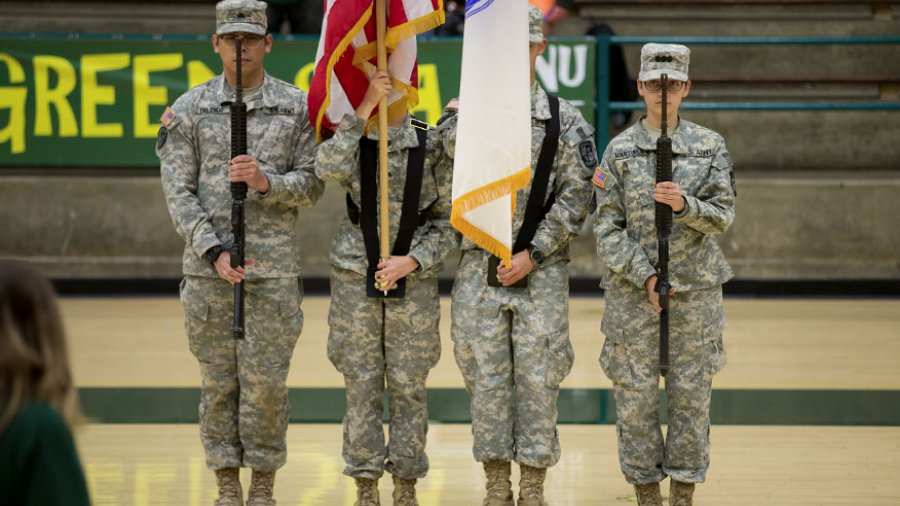 ROTC
As a member of ROTC in your chosen branch of service, you'll receive the skills and experience needed to be an officer in the U.S. military. You'll be trained as a future leader while completing your bachelor's degree program. ROTC scholarships are also available to cover the partial and full cost of tuition for all four years.
Leadership Opportunities
Leadership Opportunities
Associated Student Body
The Associated Student Body (ASB) is a student government structure that provides student-sponsored educational, social, cultural, religious, and service opportunities for students. ASB coordinates student organizations and campus events for students, faculty, and staff. As a member of ASB, you'll help plan major campus events like '80s Skate Night, Movie at the Greek, Homecoming, and more.
Student Senate
The Student Senate is a group made up of four student representatives from each class, who meet once a week and aid in creating the goals and objectives of the ASB Board of Directors. This group is exposed to various administrators and issues across campus. They are also able to voice their opinions and suggestions about campus issues at each meeting.
Representatives are also responsible for talking to the students they live with to receive their feedback, and for making their fellow students aware of the actions of the ASB Board of Directors, what is going on at the administrative level, and the thoughts of the student body.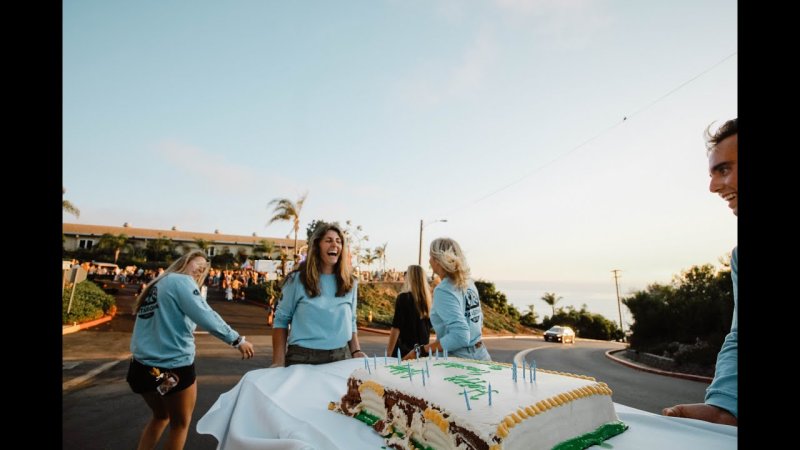 Sports and Recreation
Sports and Recreation
Green Sea Cheering Section
Recreational Classes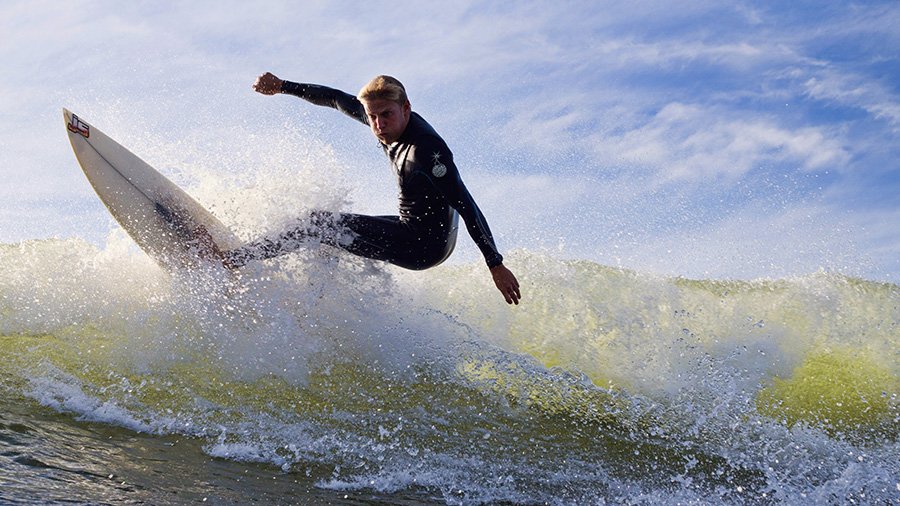 PLNU Surf Team
Grab your wetsuit and hit the waves with our national champion surf team! Our Surf Team competes in the National Scholastic Surfing Association (NSSA), which is the highest amateur competitive surfing association in the United States and has consistently taken home the top spot in the overall school rankings.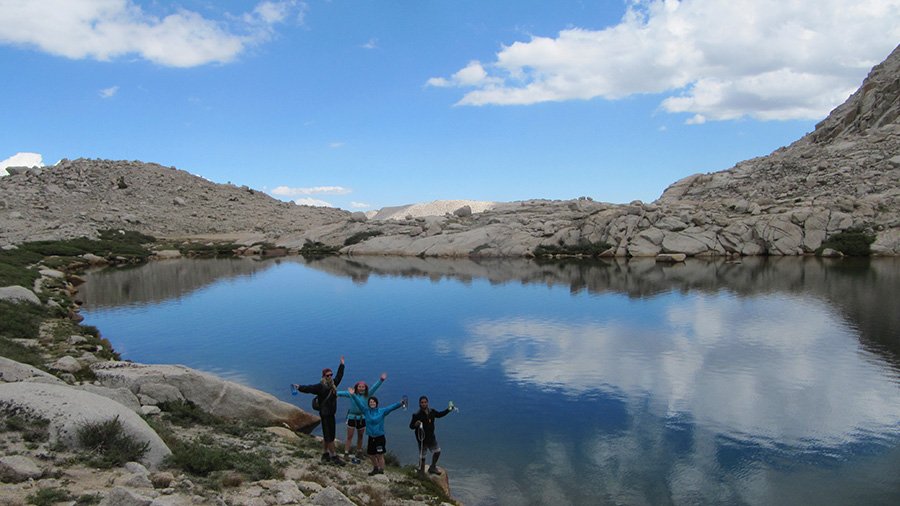 LOMAD Wilderness Orientation
LOMAD Wilderness Orientation – formerly known as The Way –  is a weeklong excursion for incoming freshmen and transfer students. Take some time in nature to consider your life, community, and God in a new perspective as you start your college journey at PLNU.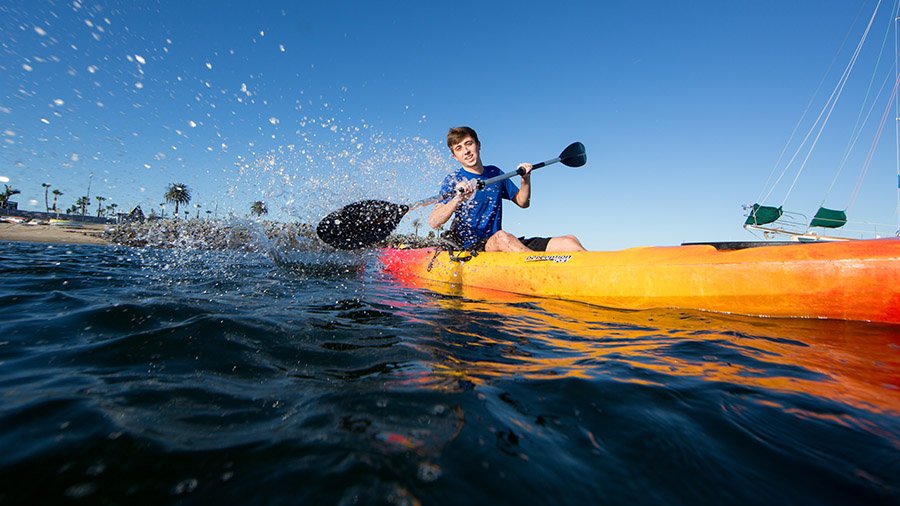 Great Escapes
When you need a break from studying, why not learn how to rock climb, snorkel, or canoe? Great Escapes trips take you to the desert, ocean, or mountains so you can relax and get a dose of adventure at the same time!
Ministry and Spiritual Growth
Ministry and Spiritual Growth
Created Space
Spiritual Retreats
Other Events & Opportunities
Other Events & Opportunities
PointTV Channel
Point Radio
Undergraduate Summer Research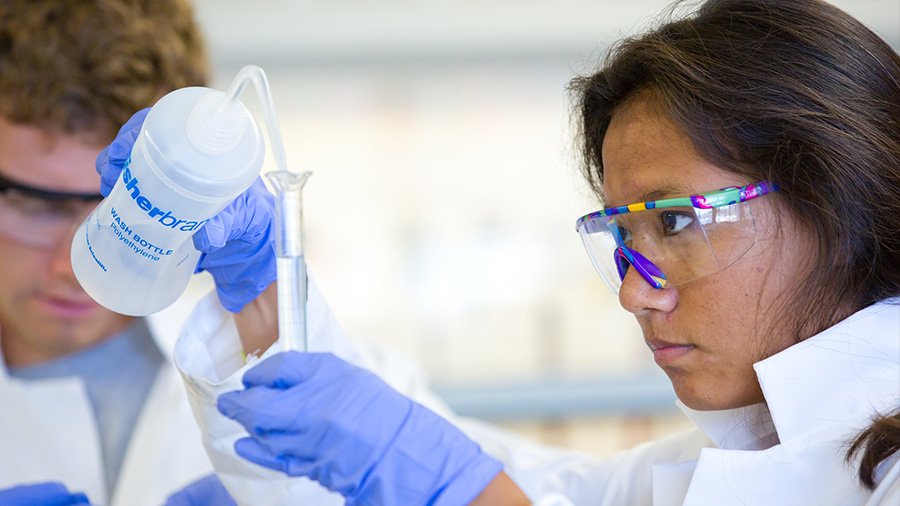 Undergraduate Summer Research
Work with faculty each summer studying subjects ranging from marine fauna in deep-sea habitats, to novel cancer treatments, behaviors of large mammals in the Costa Rican cloud forest, and so much more!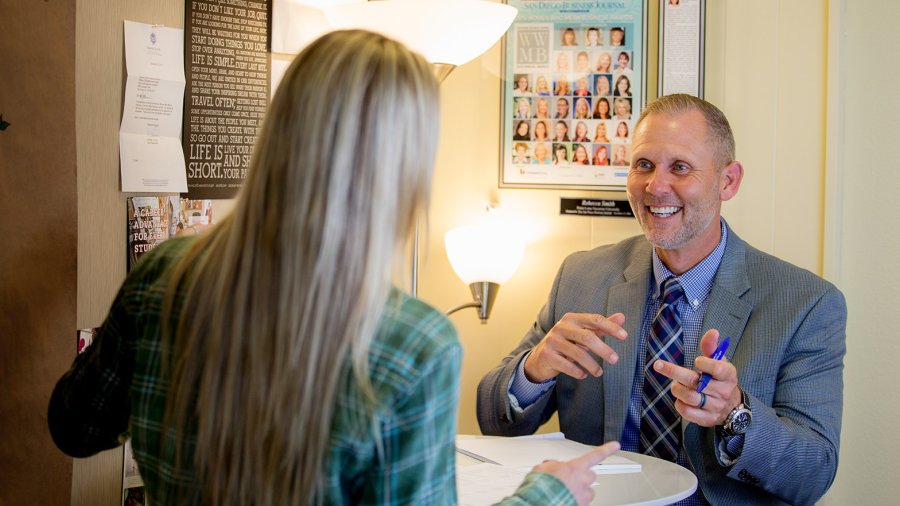 Offices of Strengths & Vocation
Find out how to dress for success, nail an interview, and network with the best by checking out our Offices of Strengths & Vocation. You can also explore career fields and find out which jobs might best fit your strengths and interests.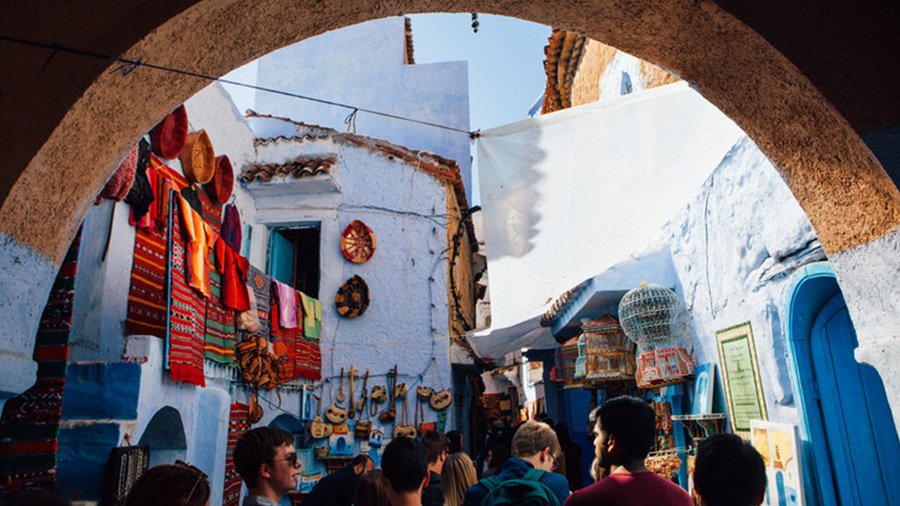 Study Abroad
Join the many PLNU students who study abroad, and you can study Shakespeare in a London coffee shop, discuss the relationship between race and religion in a South African soccer stadium, or fulfill your environmental science requirements while hiking in a Costa Rica rainforest (among many countless other possibilities.)