Clubs
What you do outside the classroom is just as important as what you do inside — it's an integral part of a rich, well-rounded PLNU experience. That's why we offer a variety of campus opportunities for you to get involved in. Hone your leadership skills. Foster relationships with fellow students. Cultivate your passions and interests. Or simply discover new ways to have some fun.
Maybe you're interested in spearheading campus activities and instilling a sense of community at PLNU. The Associated Student Body (ASB) might be just for you. Are you looking to dig deeper and get hands-on experience in your area of study? Check out our professional societies. Or perhaps you strive to be a spark for change in the public? One of our social activism clubs would be a good place to start. Whether you're interested in promoting sustainability, sharing your cultural background with others, or discussing cinematography with like-minded film buffs, there are all kinds of opportunities to get involved at PLNU.
Clubs
Academic and Professional Societies
AEPPL (Association of Environmental Professionals at Point Loma)
AIGA (American Institution of Graphic Artists)
Delta Alpha Pi (Honor Society for Students with Disabilities)

Delta Alpha Pi is an international honor society involved both on campus and in the community, raising awareness and supporting those with disabilities. Delta Alpha Pi recognizes full-time students who have either a physical or mental/learning disability and have at least a 3.10 GPA.

Herpetological Society

The PLNU Herpetological Society aims to educate and inform others about the many conservation issues facing reptiles and amphibians around the globe. We organize field trips, guest speakers, and community outreach events to help people experience and appreciate the field of herpetology.

Phi Alpha Theta (History)
Phi Upsilon Omicron (Consumer Science)
Physics Society
Pi Sigma Alpha (Political Science)
PLPHSA (Point Loma Pre-Health Student Association)
Psi Chi (Psychology)
SAACS (Chemistry)
SCTA (Student California Teachers Association)

The SCTA is a club focused on the education profession and its wonderful opportunities. We seek to serve the community of Point Loma, as well as our very own campus, through several exciting projects.

SDA (Student Dietetic Association)

SDA is a club for dietetic and nutrition students that is associated with the Department of Sociology, Social Work and Family Sciences. We have monthly meetings, social outings, on-campus activities, networking opportunities, and volunteer opportunities.

SNAPL (Nursing)

Student Nurses Association Point Loma (SNAPL) is a local chapter of California Student Nurses Association (CSNA). The goal of SNAPL is to provide a community of support academically, emotionally, physically, and spiritually while promoting excellence and professionalism at PLNU and in the community through events and outreach projects.

TriBeta (Biology)
Music, Theatre, and the Arts
Guerilla Film Society
Key of Sea A Capella

Key of Sea is PLNU's all-women's a cappella group.

Musical Theatre

Music Theatre Club is a place where people are able to see and perform songs from music theatre as well as learn from professionals in the industry. The club produces entirely student-run musicals and various variety shows throughout the year.

Point Loma Opera Theatre (PLOT)

PLOT is a group of students dedicated to the promotion, performance, and perfection of opera within its ranks and the community. The goal of PLOT is to promote opera in the community and provide needed opportunities for developing singers, directors, conductors, and instrumentalists with experience performing timeless music of cultural and historical significance.

Pointless A Capella

Pointless A Cappella is Point Loma Nazarene University's all-male a cappella group. Formed over a decade ago, Pointless continues to perform, tour, and provide acts of service for the community through its music and members. Singing both sacred and secular songs, Pointless' mission is to reach out to people young and old to share a faith in Christ and a commitment to Christian values. (Previously, Pointless has toured in Hawaii, the United Kingdom, Jamaica, and more.) Auditions are held in the fall!.

Spoken Word Club
VIP (Voices In Praise) Gospel Choir
Multicultural Opportunities (MOSAIC)
MOSAIC (Multicultural Opportunities for Students Actively Involved in Community) is home to eight multicultural student organizations on campus. As we work, partner, and collaborate, our desire is to model what it means to live an inclusive multicultural community that embraces all those different backgrounds. MOSAIC intentionally seeks to deliver a cross-cultural, intercultural, and multicultural educational component in all our programming to create engagement across cultures.
ALAS (Association of Latin American Students)

ALAS is a club designed to provide a place for those students with a Latin background to express and share their culture together. Participants do not need to be Latin to join the club, and we raise cultural awareness in our community by hosting cultural events such as Carnaval Latino, salsa dancing, and other activities that expand on the Latin culture.

ASU (Asian Student Union)

ASU is all about cultural diversity. Our underlying goal is to have fun through the exposure of various Asian and Pacific cultures to the students around the PLNU community.

BSU (Black Student Union)

BSU emphasizes family, service to the community, and education about African American culture to the Point Loma community. BSU is a place for anyone and everyone!

Hui O' Hawaii

Hui O'Hawaii is all about the aloha spirit and sharing with each other and the community. Our goal is to create a "home away from home" for all students, and share our unique spirit through fellowship, music, hula dancing, and our exquisite foods.

International Club
Mu Kappa (Missionary and Third Culture Kids Club)
Team Barnabas Mentoring Program

The purpose of Team Barnabas is to provide personal support, assistance, social guidance, and positive campus survival skills to first-year students of color during their transition to PLNU by developing activities and interactions with upper-class students to address personal needs. TEAM Barnabas aims to increase the overall access, retention, and persistence rates of students of color.

UNITE (Uniting National and International Students Through Education)

UNITE seeks to provide a social outlet for international students, missionary kids (MKs), third culture kids (TCKs), and military children while providing a means to bring domestic and international students together. The goal of this club is to assist international students with the transition to U.S. culture and society.
Social Activism
B.R.E.A.K. (Beauty, Revival, Equity, Action, and Knowledge)

PLNU B.R.E.A.K exists to provide a safe and welcoming environment for students who wish to participate and learn more about gender equality issues in our society today.

College Democrats

PLNU's College Democrats club is an official chapter of the National College Democrats. College Democrats participate in community service efforts, volunteer work, and awareness, and hope to engage students in thinking deeply about real issues that affect millions of Americans.

College Republicans

PLNU's College Republicans exists to provide a context for politically like-minded Republicans from all walks of life to convene and enjoy each other's company, as well as provide a safe environment in which students might engage in political discussion. We are a welcoming group of friends who invite any and all to join us for our regular game and discussion nights.

Fair Trade Club
Invisible Children Club

Schools for Schools, PLNU's Invisible Children Club, is committed to spreading awareness of the atrocities occurring in central Africa and raising funds to support Sacred Heart Secondary School in northern Uganda. To accomplish these goals, the club plans a variety of fundraising events, including benefit concerts, documentary screenings, dodge ball tournaments, and comedy shows.

SEAA (Students for Environmental Action and Awareness)

SEAA promotes awareness of environmental issues and motivates the campus to care for creation. Participating in community service and conservation biology surveys play major roles in the club, in addition to the SEAA-founded community garden on campus.

Social Justice League
Interest Clubs
Appreciation Anonymous
eSports Club

The PLNU TeSPA eSports club exists to provide an opportunity for the gaming population of the student body to get together to discuss, enjoy, and play the games they love. We hope to overcome the stigma associated with online and competitive gaming that it is not an antisocial activity, but rather a strong and valuable community.

Wishmakers Club
Young Life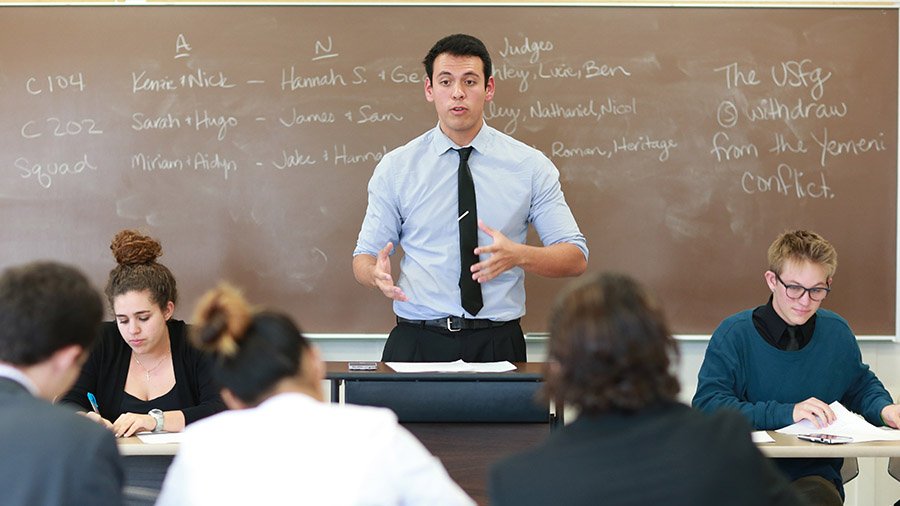 Speech and Debate Team
If you haven't yet heard, PLNU has the best speech and debate team in the nation — and that's not hyperbole or pride speaking. Over the past 20 years, our debaters have cumulatively outscored their competitors by at least a third more points than the second place team.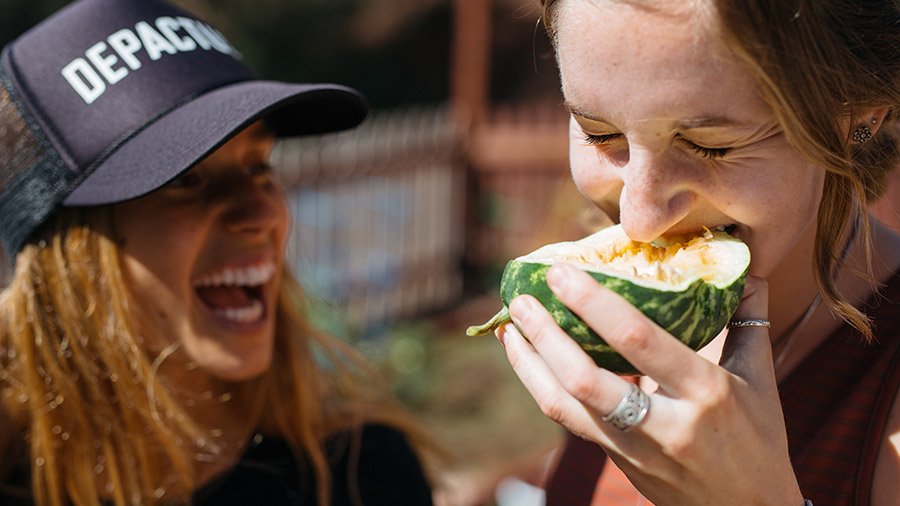 Students for Environmental Action and Awareness Club (SEAA)
Put your passion for sustainability and protecting the environment in action by joining the Students for Environmental Action and Awareness Club (SEAA). Tend your own plot in our on-campus community garden, attend our awareness events, or even minor in sustainability!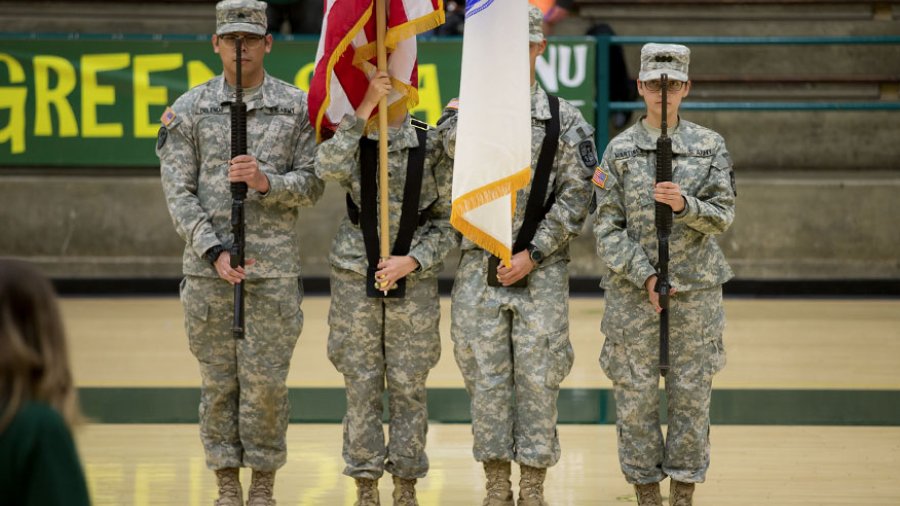 ROTC
As a member of ROTC in your chosen branch of service, you'll receive the skills and experience needed to be an officer in the U.S. military. You'll be trained as a future leader while completing your bachelor's degree program. ROTC scholarships are also available to cover the partial and full cost of tuition for all four years.
Didn't find the club you were looking for?
No worries. When we say the opportunities to get involved are endless, we mean it. If you have a great idea for a club, we're all ears.
Leadership Opportunities
Leadership Opportunities
Associated Student Body
The Associated Student Body (ASB) is a student government structure that provides student-sponsored educational, social, cultural, religious, and service opportunities for students. ASB coordinates student organizations and campus events for students, faculty, and staff. As a member of ASB, you'll help plan major campus events like '80s Skate Night, Movie at the Greek, Homecoming, and more.
Student Senate
The Student Senate is a group made up of four student representatives from each class, who meet once a week and aid in creating the goals and objectives of the ASB Board of Directors. This group is exposed to various administrators and issues across campus. They are also able to voice their opinions and suggestions about campus issues at each meeting.
Representatives are also responsible for talking to the students they live with to receive their feedback, and for making their fellow students aware of the actions of the ASB Board of Directors, what is going on at the administrative level, and the thoughts of the student body.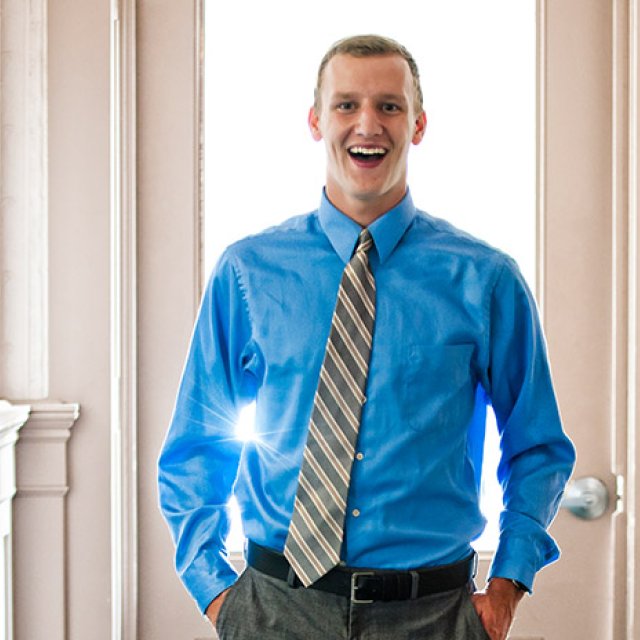 Ian McKay
Ian McKay first gained an interest in politics when he got behind the wheel for the first time and his driving instructor turned out to be his city's mayor. That example of a politician doubling as a civil servant stuck with Ian. Read more
Sports and Recreation
Sports and Recreation
Green Sea Cheering Section
Recreational Classes
Sports Clubs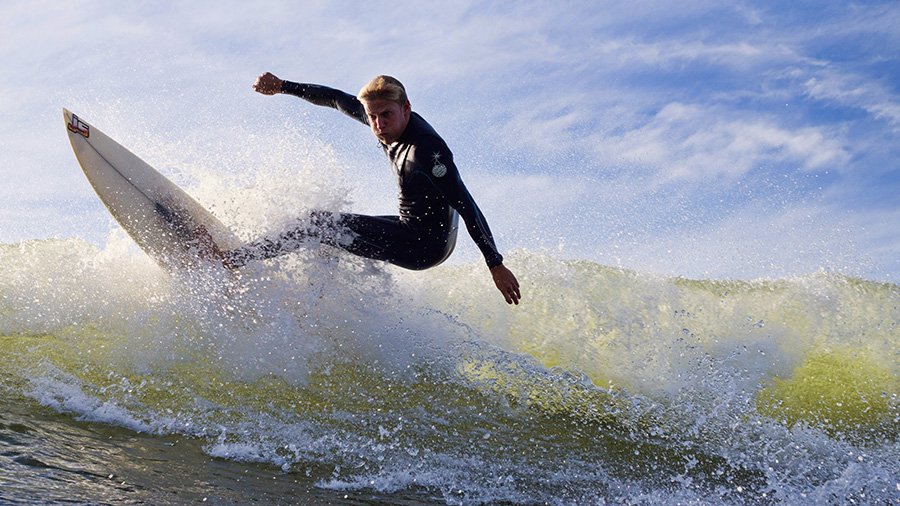 PLNU Surf Team
Grab your wetsuit and hit the waves with our national champion surf team! Our Surf Team competes in the National Scholastic Surfing Association (NSSA), which is the highest amateur competitive surfing association in the United States and has consistently taken home the top spot in the overall school rankings.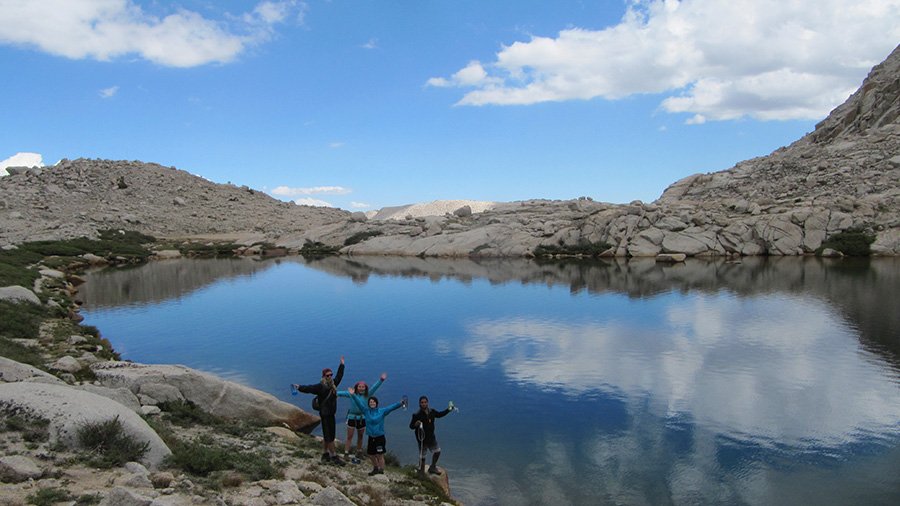 The Way Wilderness Orientation
The Way Wilderness Orientation is a weeklong excursion for incoming freshmen and transfer students. Take some time in nature to consider your life, community, and God in a new perspective as you start your college journey at PLNU.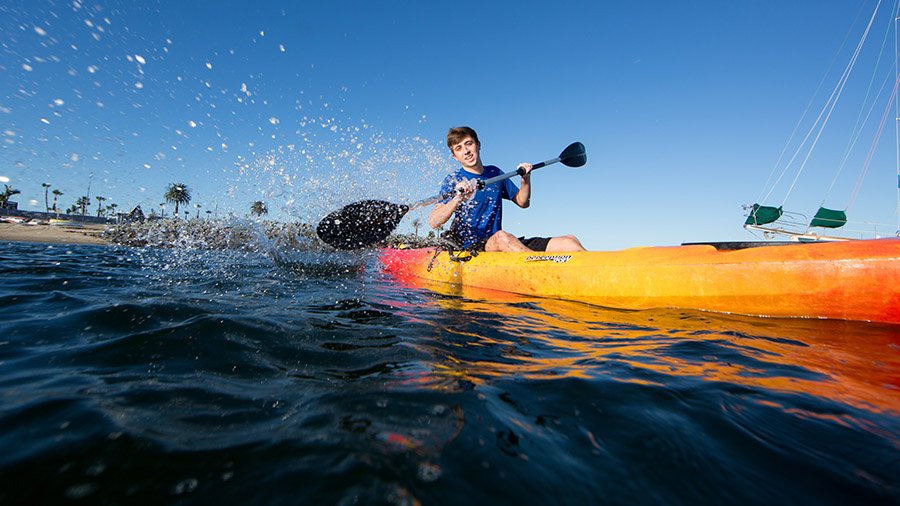 Great Escapes
When you need a break from studying, why not learn how to rock climb, snorkel, or canoe? Great Escapes trips take you to the desert, ocean, or mountains so you can relax and get a dose of adventure at the same time!
Ministry and Spiritual Growth
Ministry and Spiritual Growth
Created Space
Spiritual Retreats
Other Events & Opportunities
Other Events & Opportunities
PointTV Channel
Point Radio
Undergraduate Summer Research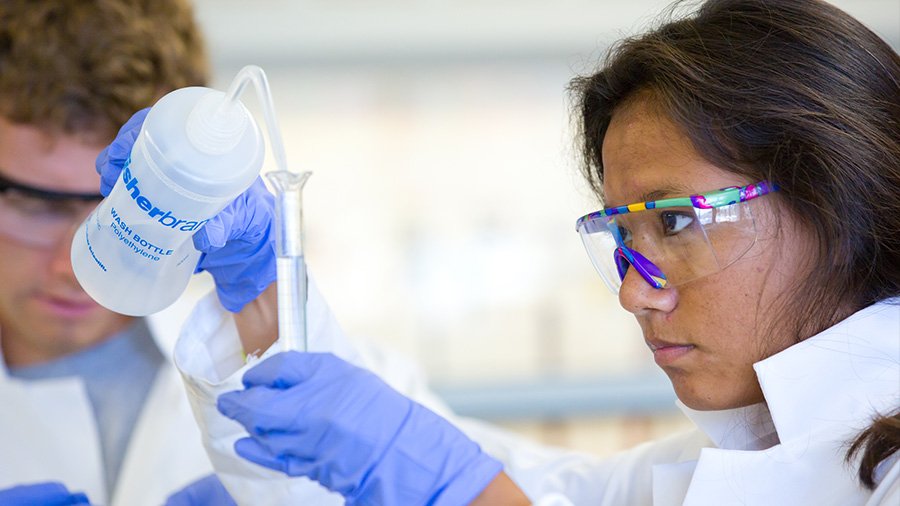 Undergraduate Summer Research
Work with faculty each summer studying subjects ranging from marine fauna in deep-sea habitats, to novel cancer treatments, behaviors of large mammals in the Costa Rican cloud forest, and so much more!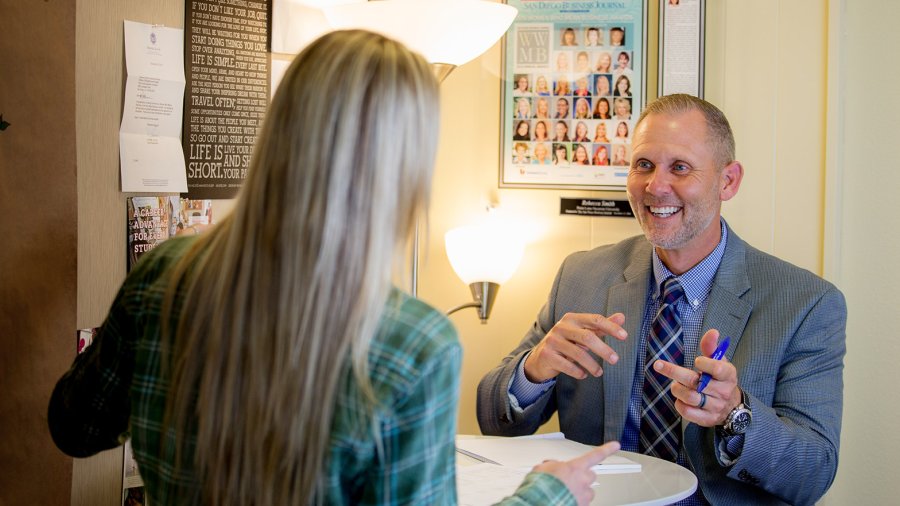 Offices of Strengths & Vocation
Find out how to dress for success, nail an interview, and network with the best by checking out our Offices of Strengths & Vocation. You can also explore career fields and find out which jobs might best fit your strengths and interests.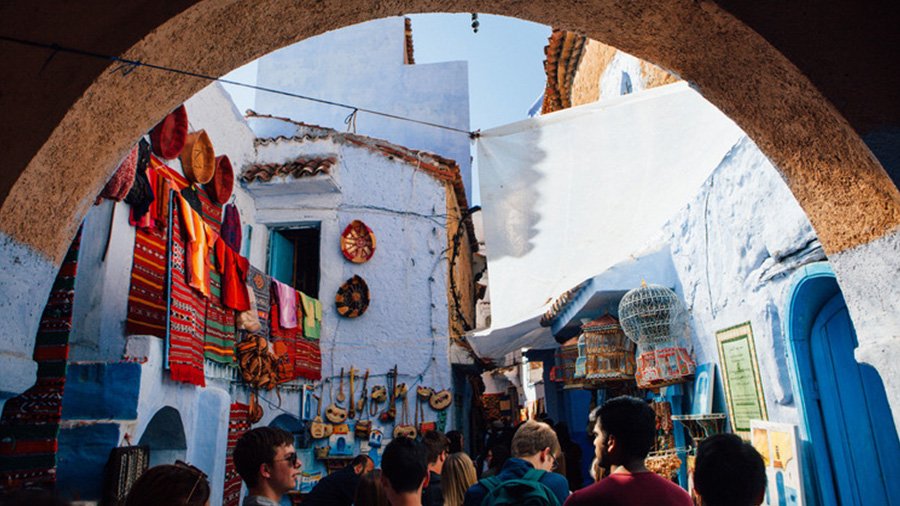 Study Abroad
Join the many PLNU students who study abroad, and you can study Shakespeare in a London coffee shop, discuss the relationship between race and religion in a South African soccer stadium, or fulfill your environmental science requirements while hiking in a Costa Rica rainforest (among many countless other possibilities.)