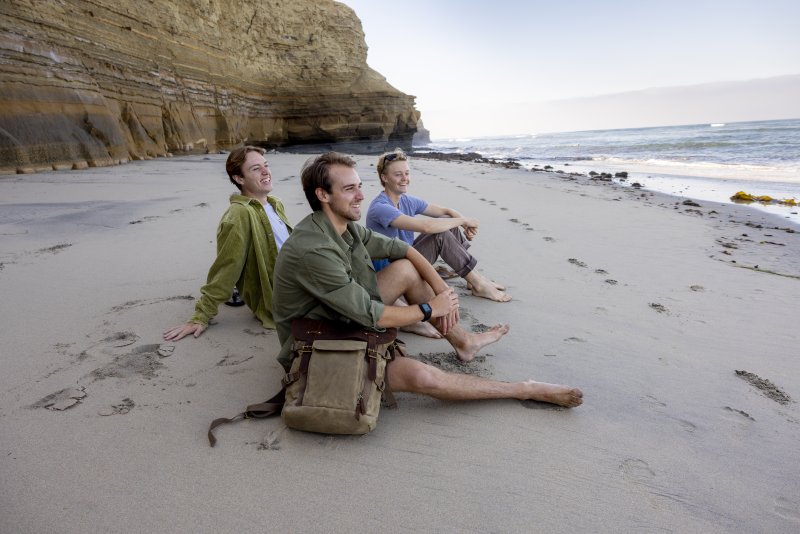 While you may have seen our aesthetic Instagram showing the breathtaking views of the Pacific Ocean and Sunset Cliffs, the perks of being a student at Point Loma Nazarene University (PLNU) go much deeper than the views. 
Yes, PLNU was awarded the prestigious title of most scenic baseball field by MLB and is ranked in the top 10 of all Christian schools in the nation, according to Niche. However, beyond the looks and academic accolades of the school, there are a few reasons why students chose this Christian university.
The following are the perks of attending PLNU.
1. Location, location, location!
PLNU is a San Diego university nestled on the cliffs overlooking not only the gorgeous Pacific Ocean but also the teeming San Diego Bay. If you're a surfer, PLNU is where you should be. With beach access from the main campus, students can head down the cliffs to catch some waves. 
In addition to renting surfboards and wetsuits through the ARC (activities recreation center) on campus, PLNU also offers surfing as a PE class! Make surfing part of your daily schedule by taking Surf History and Culture (HIST/LIT4090) co-taught by Dr. James Wicks and Dr. Ben Cater. 
It's not only aesthetics that make PLNU's location prime; restaurants, coffee shops, hiking, sightseeing, and other activities are all within a 30-minute radius of PLNU in all directions. 
Liberty Station
About 2.5 miles from campus, students have the opportunity to explore the food, art, and outdoor activities available at Liberty Station. Some of its perks include paddle board rentals, the Liberty Station Public Market (a food market representing the diverse cuisines found in San Diego), and a variety of coffee shops. It's also a prime location to study. A university shuttle runs most days to take students from campus to Liberty Station.
There's also a nice walking/running track snaking around San Diego Bay and Shelter island.
Ocean Beach
You don't even need a car to get to OB. The main strip of ocean beach is accessible via Sunset  Cliffs. It's about a two-mile walk, but you can bring friends along for a sunny day adventure. 
When the tide is low, you can explore the tide pools near the pier. 
When you need a refreshment, there's a variety of great restaurants, coffee shops, and bakeries, as well as a farmer's market on Wednesdays. Some of the PLNU staples for coffee-shop study dates are OB Beans and The Template.
Downtown SD
There's a lot to cover in downtown, and it's not far from PLNU's campus — only a 15-20-minute drive. If you're looking for a study spot, the downtown San Diego Public Library is a great place to check out. The library offers free, two-hour parking with validation. And, there are nine floors to explore. The eighth floor holds the Helen Price Reading Room, which is a silent study space with breathtaking views of the harbor.
If you're looking for a downtown adventure, there are a few cool places to start. 
Get tickets to a Padres game at Petco Park. Be sure to check what days the park is giving out free merch! 
Take a stroll near Seaport Village to check out the USS Midway Museum as well as dinner and shopping. There are lots of interesting and quirky shops and a carousel within this sea-side plaza. 
Check out the Rooftop Cinema Club at the top of the Manchester Grand Hyatt hotel. This unique movie experience happens at select times during the year, so make sure to check out their showtimes. When it's warm, this is a fun outing to experience. In addition to the outdoor movie experience, there are lawn games and food to enjoy before the showing starts. 
Check out this mini tour of San Diego: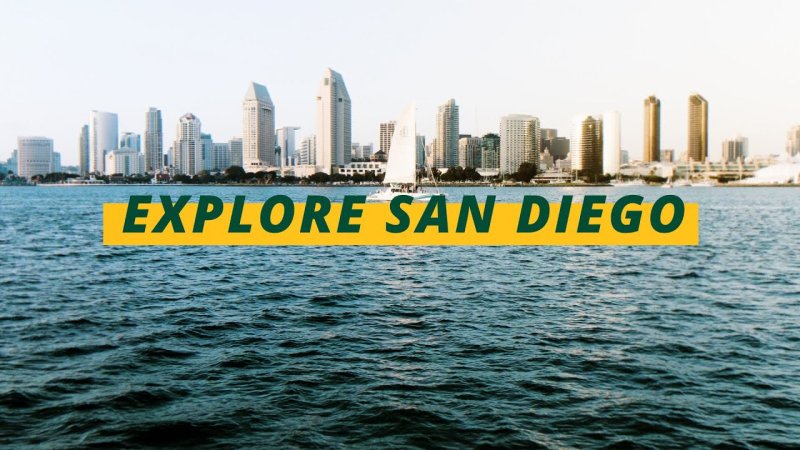 Little Italy
This neighborhood is hopping on the weekends due to the food scene and the farmer's market. Little Italy is about 5.5 miles from PLNU and offers all the Italian food students need after a long day of classes. Some of its most popular spots include Salt & Straw (an ice cream shop), Filippi's Pizza, and Buon Appetito. You can also walk to the harbor from the restaurants and enjoy the views of the bay. 
2. Mentorship Inside and Outside the Classroom
With smaller class sizes, PLNU students have the opportunity to receive one-on-one support from their  professors. But learning and connection don't stop when you leave the classroom. There are multiple opportunities for students to be poured into on campus. Through PLNU's Office of Student Life and Formation, there are a variety of programs where students can be mentored by upperclassmen. 
Alpha Groups (small groups formed in each dorm) are available to first-year students. Team Baranabas is another program run by MOSAIC (Multicultural Opportunities for Students Actively Involved in Community) where first-year students of color can be mentored by upperclassmen students of color. Check out Team Baranabas on Instagram @plnu_teambarnabas_mentors.
3. Find Both Your Calling and Career 
In addition to academics, PLNU connects students with a variety of internships to help them become the most prepared for their careers. Whether you want to go into ministry, teaching, STEM, or any of the other majors offered, PLNU most likely can help you find the right internship. 
Through the Office of Career Services, students can get help with a variety of career questions, such as:
Resume and cover letter support
Interview practice
Networking
And more!
Most professors also offer office hours where students can ask more in-depth questions about career, vocation, and work-life balance.
On PLNU's Workday platform, there are also a variety of job opportunities where students can get practical work experience and learn how to flourish in a professional community.
4. Get Connected with Clubs and Organizations
From the ultimate frisbee club to MOSAIC to the literary arts journal, PLNU has multiple opportunities for you to connect with people who have the same interests and hobbies. Funded and sponsored by the associated student body (ASB), clubs are a great way to find your people.
Most clubs meet after school hours to be accessible for students and foster community in and out of the classroom. The categories under which clubs fall include sports and outdoors; academic and professional; music, theater, and art; social activism; interest and lifestyle; and media.
Some of the clubs offered at PLNU:
Point Poets Society
Association of Latin American Students (ALAS)
Black Student Union (BSU)
Intramural Soccer
The Point Student Newspaper
Loman Empire: Ultimate Frisbee 
The full list can be found on the ASB's website.
There are plenty of opportunities to step into leadership, grow interpersonal skills, and make friends through the clubs at PLNU.
5. Invest in Faith and Discipleship
As a Nazarene-affiliated university, PLNU sees faith not just as one part of the college journey, but as an integral experience. Chapel is offered four times a week where students are encouraged to grow in faith and community. Additionally, Discipleship Groups (small groups) are offered for upperclassmen to connect with peers. 
Throughout the year, chapel creates unique ways of interacting with faith. One of these unique chapel experiences is called Creation Care Week, where students are encouraged to encounter God and further explore their connection to God's creation. In partnership with PLNU's Office of Sustainability, students are encouraged to attend events and learn about the Christian responsibility to steward the environment.
Finally, in the classroom professors are intentional about authenticity, application, and discussion of faith in the classroom. 
6. Receive Support from The Wellness Center
The PLNU Wellness Center is dedicated to helping students thrive during the stresses of college, which is why the services at the Wellness Center prioritize both physical and mental health. From weekly, group counseling sessions to getting a stuffy nose checked out, the Wellness Center staff is committed to helping students feel safe and healthy on campus. They also plan fun and engaging events for students to learn more about how to take care of themselves during this time in their lives. To learn more about the Wellness Center events, follow them on instagram @plnuwellness.
7. Stay Connected with the Alumni Network
PLNU prioritizes maintaining relationships even after graduation. Each year there are numerous ways the PLNU community gathers to promote networking and (re)connection. For example, PLNU's Homecoming weekend includes class reunions, a community chapel, and a group 5k, among other events. PLNU's Alumni Association also offers opportunities for mentorship, guidance, and support from the university community. Check out our alumni magazine, Viewpoint, to learn more about our grads. 
PLNU is also dedicated to recognizing and celebrating alumni who are making a difference in the world through creative and outreach-based work. Read up on our spotlights and recipients of distinguished achievement. 
8. Invest in your community
Because PLNU has a smaller campus, there are more opportunities to get involved and find community. With a student-to-professor ratio of 15:1, you get to know your professors and peers quickly and more personally. 
Additionally, the school offers a variety of community-building activities such as faculty-led study abroad programs. One of the most popular is the Experience Scotland trip. There's also a Spring Break Build where students and staff have the opportunity to contribute to an environmentally friendly building project in México. President Bob Brower usually attends each year!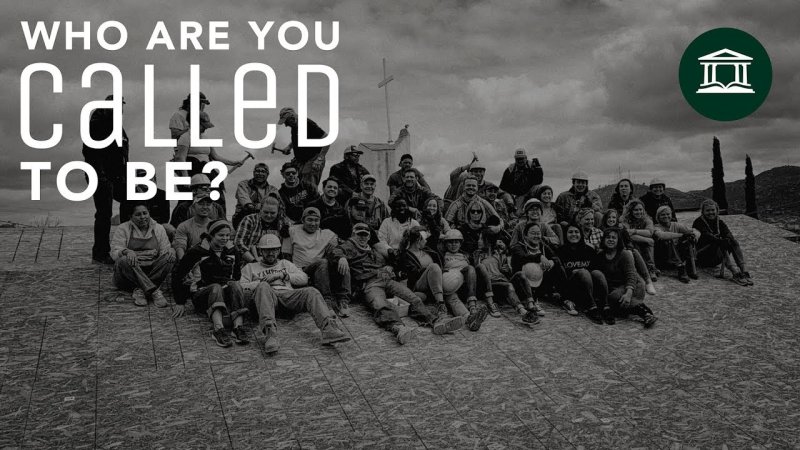 Another big community event of the year is the Roots of Giving fair. Students, alumni, and community members come together to peruse locally crafted and ethically sourced products on Caf Lane. Hosted by the Center for Justice and Reconciliation, Roots of Giving comes right before the Christmas season and encourages students to think sustainably in their gift-giving. 
PLNU Might Be The Right Place For You!
College shouldn't only be about the classroom and academics. It's about finding your purpose and calling. To find out if PLNU is the right place for you, you can check out the undergraduate website or connect with a counselor today.